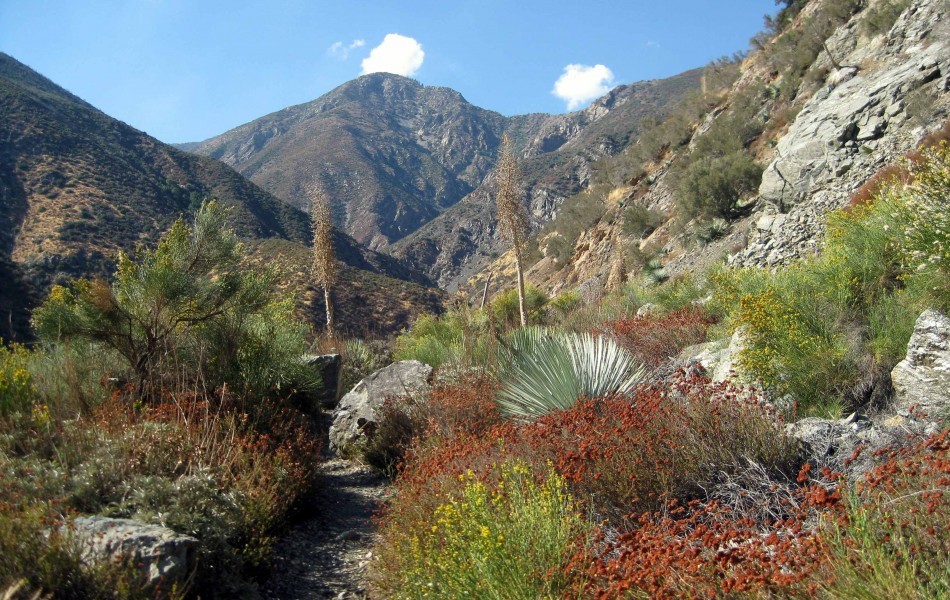 News broke today that President Obama will designate 346,177 acres in the San Gabriel Mountains as our nation's newest National Monument on Friday. The San Gabriel Mountains National Monument is located in Southern California's Angeles and San Bernardino National Forests. 17 million people in the greater Los Angeles area will be within a 90 minute drive from the San Gabriel Mountains National Monument, making it one of the most accessible monuments in the country.
This monument follows a 14-year campaign lead by San Gabriel Mountains Forever, a coalition of organizations working towards the San Gabriel Mountains National Monument designation.  Members of The Conservation Alliance funded one of the organizations working on this campaign, California Wilderness Coalition, with two grants totaling $60,000. We are proud to celebrate this success with CWC and all of our members.
Congresswoman Judy Chu introduced legislation in June to establish the San Gabriel National Recreation Area, but that bill has become stuck in a Congress incapable of moving most legislation, no matter how broadly supported. President Obama has demonstrated a willingness to designate national monuments to protect places where Congress fails to act.
We applaud President Obama for using his authority specified under the Antiques Act to designate this monument. We urge him to continue using this authority and leave a legacy of protected wild places for future generations to enjoy.