Conservation Alliance Ambassadors are the next generation of key influencers and leaders in the outdoor industry, and they serve as a conduit for spreading the word about Conservation Alliance programs and grantee activities within their respective companies.  They volunteer their time, going above and beyond the duties of their full-time jobs at member companies.  Our ambassadors are passionate outdoor enthusiasts, and exceptional people. 
Today, we'd like you to meet Chelsea Pawlek, Supply Chain Manager at Ibex Outdoor Clothing, located in Vermont. She has been an active volunteer for The Conservation Alliance over the past two years, serving on our Advocacy Committee, and participating in our annual trip to Washington, DC.  She will begin serving a three-year term on The Conservation Alliance Board in August. 
What made you want to be an Ambassador for The Conservation Alliance?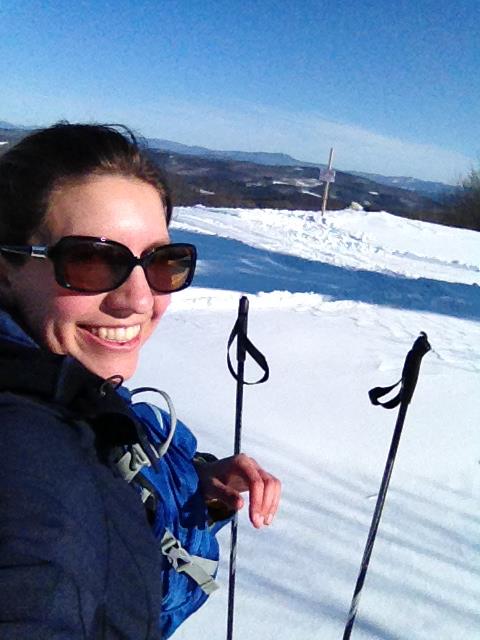 The Conservation Alliance is a lot like Ibex: an organization that looks for change and can activate it quickly. I wanted to engage the Alliance to push myself to be a better activist and my company to be a more involved member. The Alliance staff is so welcoming, they made it easy to participate and add value.
Where would you like to see The Alliance 25 years from now? 
I would love to see The Alliance even more active in conservation lobbying efforts in Washington, DC. The Alliance has made great efforts in the past two years to include Ambassadors in their spring lobbying trip, creating a growing group of better informed activists. I would love to see this continue to develop and create an even more powerful lobbying effort to protect our wild places.
What areas of conservation are you most passionate about? 
Keeping our rivers and waterways free flowing and clean inspires me to work hard for conservation. Our New England landscape is defined by our many streams, rivers, and lakes. As the climate changes, we need to create large shifts in how we treat our water resources to ensure we cannot only paddle in fifty years, but can drink that water as well.
Favorite outdoor activity?
A day without getting outside is a sad day, so I do many outdoor activities. If I have to pick one, it's getting friends outside on the water. We own a small fleet of water crafts and I love introducing people to kayaking, canoeing, and paddle boarding. A long day on the water followed by a BBQ at home is my idea of a perfect day. Having my dog join me paddling is an added bonus.
Most eye opening experience for the need of conservation. 
My parents took me canoeing down the CT River when I was growing up. At the time, the local sewage plant emptied a portion of their runoff directly into a brook connected to the river. Dead fish would be floating in a murky sea of chemicals and trash. As a child this shocked me and instilled for life the need for protection. The brook now runs clean and Ibex participates in an annual cleanup of that same river called Source to Sea.
Words of motivation to get others inspired.
The Conservation Alliance will engage you as much as you engage them. Get out there and get involved! If you're interested in lobbying, go to DC this spring – go! The Conservation Alliance staff is amazing and the more people who help out the more success we will have.