By David Lillard, Special Projects Manager at West Virginia Rivers Coalition
There is so much to learn about West Virginia. The "Mountain State" has the largest federally designated wilderness area in the East — the 48,000-acre Cranberry Wilderness. It has the darkest skies between the Adirondacks in New York and the Ozarks in Missouri, and some of the finest trout streams east of the Mississippi. It's a mecca for mountain biking and the southernmost reliable cross country skiing, drawing people from throughout the Southeast to West Virginia. It is also the headwaters for amazing whitewater rivers and streams that provide recreation and drinking water to millions of people downstream.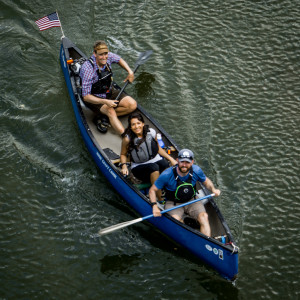 Remarkably, all of this is in the southern Monongahela National Forest, a 120,000-acre special place that people throughout West Virginia hope will be designated as the Birthplace of Rivers National Monument. The Conservation Alliance is supporting the effort to make this happen.
The lands within the Birthplace of Rivers reflect the very best of our public lands. Unfortunately, public land does not necessarily mean protected land. Congressional efforts to open up recreation lands to industrial uses, proposals to sell off public lands, natural gas pipelines — these are just a few of the threats facing the area.
Businesses owners support the Birthplace of Rivers National Monument because it would be good for West Virginia's economy and because it's the right thing to do. They are not alone. A statewide non-partisan poll done by West Virginia Rivers Coalition found that 88% of West Virginians of all political persuasions favor protecting the these special headwaters for outdoor recreation and for clean drinking water.

One of the best examples of this support came in May of this year. Two young adventurers backpacked, biked, and paddled the 173-mile length of the Elk River from its headwaters in the proposed monument to the state capital of Charleston, WV. Along the way they met countless people from all backgrounds who support the monument — people out fishing, paddling, and picnicking by the river. "Elkspedition" culminated in a homecoming event that featured a flotilla of over 50 paddlers who accompanied our team for the final 3 miles. The media celebrated it as an epic journey!
Nearly 2,000 West Virginians and 200 businesses have called upon President Obama to create this first landscape scale national monument in the East. The Conservation Alliance members like Keen and Blue Ridge Outdoors magazine have made Birthplace of Rivers a top priority.  West Virginians welcome people across the country to ask President Obama to create Birthplace of Rivers National Monument. You can help, too, by sending a letter to the President.