We kicked off February with a visit to California for a funder convening on nature-based climate solutions, mitigation, resilience and equity and then met with senior leaders from Patagonia, including founder Yvon Chouinard, CEO Ryan Gellert, and Board Chair, Hans Cole.
We'd like to thank our hard-working out-going Board officers: Hans Cole, Patagonia, served as Board Chair for the past four years in partnership with Amy Beck, Oboz Footwear, as Vice Chair, leading the organization through a time of leadership transitions, change, and growth. Hans and Amy remain dedicated Board members this year. We cannot thank them enough for their time and commitment to TCA!
We are excited to share that Annie Nyborg, Peak Design, is our incoming Board Chair and Kate Larramendy, formerly Toad&Co, our incoming Vice Chair, along with Amy Beck serving as Secretary and Deven Clemens, White Road Investments (formerly Clif Bar) as Treasurer. This dedicated group of volunteer Board members will help TCA reach its next level of impact as we lean into a new strategic plan later this year.
We will be working to recruit four new board members with expertise and experience in finance, marketing, philanthropy and conservation, who also provide diversity across industry and demographics. Have an interest or know someone great? Please reach out to me with your nominations!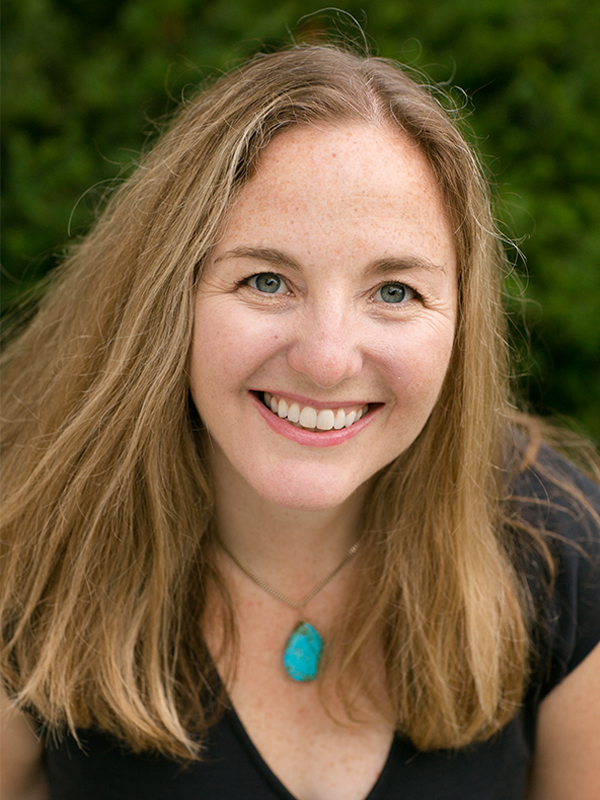 This month we welcomed two new staff to our Public Affairs team, Sally Hardin and Bridgette Windell.
On social, staff shared their love of public lands and places they retreat to for outdoor recreation. Check them out here.
Learn more about what's new with our Membership campaign and upcoming Summit, our DC Fly in, and our winter grant ballot in the rest of this month's e-newsletter.
Onward,
Nicole Rom
Executive Director
---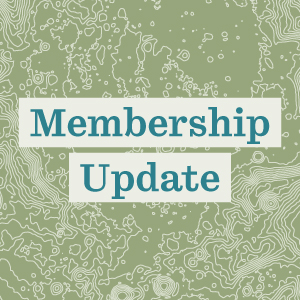 This month kicks off our 2023 membership drive. Thanks to TCA Pinnacle member Bank of the West, we have a new recruitment video that provides an overview of our work, highlights our priority campaigns, and ends with a call to action for other businesses to join. We're looking to our members to use their channels to help share the message with the hope that this can serve as a moment in time to really ramp up our membership and impact. If you or your company would like to get involved, you can click here to access the assets and suggested copy for promotion on LinkedIn. At the same time, if you work with a company who is not yet a member, know that we're always excited to receive introductions to prospects from our friends.
We've welcomed six new members since the start of the new year and look forward to welcoming many more in the months to come! Our newest members are: Day Fire Company, Fisher Creative, Futurescapes Consulting, Kase Custom, Mighty in the Midwest and Rogue Heart Media.
---
TCA's winter grants cycle is underway! As a unique aspect of Conservation Alliance membership, employees from each member company have the opportunity to help select our final awardees. This cycle, we have 20 projects on the ballot, supporting important conservation efforts across the US and Canada. Member company employees can learn more about each of these projects and vote for their top 10 through our online ballot system. Votes for each company get aggregated into one ballot, so each company has an equal say in which projects get supported.
Last summer, we had over 70 member companies participate with almost 500 employees voting – let's aim even higher this cycle! Get your vote in by March 7th. If you have questions about the process or how to access your ballot, please reach out to us.
Earlier this month, we celebrated another grantee success when the Bureau of Land Management (BLM) New Mexico Office acquired a right-of-way from the New Mexico State Land Office to improve recreational access along the Continental Divide National Scenic Trail (CDNST). The right-of-way removes the need for hikers to obtain an extra permit to access the CDNST and will enable federal funds to be used for the administration, operation, and maintenance of the trail where it crosses state land. This is the product of years of collaboration between BLM New Mexico, the State Land Office, and nonprofit organization and Conservation Alliance grantee, Continental Divide Trail Coalition.
TCA also approved a discretionary grant to support the Sanctuary at Crystal Lake, a Black, Asian, Indigenous & Latinx centered community group in New York. The City of Newburgh, where Crystal Lake is located, has been designated as an Environmental Justice Community by the NYS Department of Environmental Conservation, and its third ward is the only ward without designated park space. The Sanctuary is working with local community members and leaders to formally designate and protect 90 acres as a public park by the end of this year, putting the city closer to becoming a New York State certified Climate Smart Community.
---
Save the Date: TCA Annual D.C. Fly In
Each year TCA brings a group of business leaders to Washington D.C. to advocate for wild places and outdoor spaces. This year's Annual D.C. Fly-in will be held the week of September 18, 2023. Please plan to be in D.C. on Monday, September 18 with departure in the evening on Wednesday, September 20 or the following morning on Thursday, September 21.
No experience in D.C.? No problem! TCA will hold an advocacy training day that covers everything from how to lobby and build relationships with elected officials to the key conservation issues we are working on this year.
Keep an eye out for the registration link, information about hotels and other key details in next month's newsletter. We need your voice to amplify the power of businesses to protect public lands, so mark your calendar now!
---
Member Announcements