April denotes spring in many places across North America and also Earth Month. I look forward to spending even more time outdoors as the weather warms, stashing my skis away and trading them for my bike and hiking shoes. I recently had the chance to chat with Rick Saez of the Outdoor Biz podcast about my journey into the outdoors and conservation. Listen to it here.
We are proud to be partnering with many brands giving back to us through We Keep It Wild and other campaigns – read more about them in the Membership Update below.
We recently celebrated the designation of two new national monuments – Avi Kwa Ame and Castner Range, a priority campaign of TCA! Together with our member companies and grantees, we were proud to represent TCA at Conservation in Action Summit in Washington D.C where the monuments were announced. Read more about these monuments and other advocacy news in the Public Lands Insider below.
This month we welcomed our newest staff member, Lilly Zoller, Marketing and Communications Director, who spent over ten years in the conservation advocacy space, most recently as the Digital Director at Conservation Colorado. We also gathered as a team in chilly Minnesota for a staff retreat where we spent time planning the year, eating delicious food, and meeting with staff and board from TCA grantee, Campaign to Save the Boundary Waters.
We said goodbye to one of the four individuals that helped establish The Conservation Alliance in 1989; former REI President and CEO Wally Smith passed away recently. Wally was instrumental in coordinating a meeting with fellow CEO's at The North Face, Patagonia and Kelty that led to the outdoor industry giving back to the outdoors through TCA's conservation grantmaking and later advocacy efforts. His legacy endures in the places we have protected and will continue to protect.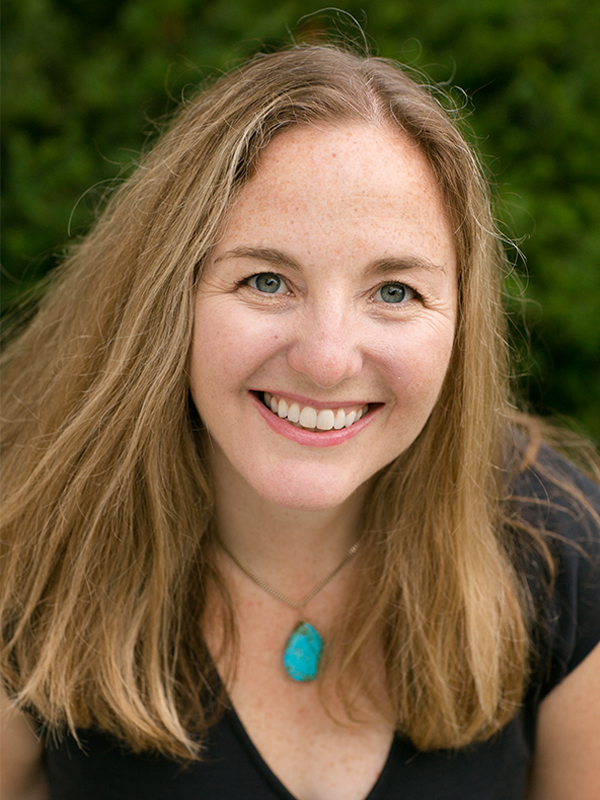 Our Winter Grants Cycle wrapped up with grant announcements and award funds being distributed, and at the same time we opened the nomination period for our Summer grant cycle.
We also opened up the nomination process for new board members and we welcome your vote on the board candidates in early May. We are gearing up for a powerful Summit program and look forward to seeing representatives from more than 90 of our member companies in Colorado in May!
Onward,
Nicole Rom
Executive Director
---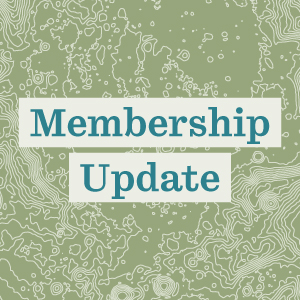 We Keep It Wild is live! April 19-25th we have eight brands participating in our Spring We Keep It Wild Campaign – Osprey, Nemo Equipment, Miir, GU, Nomadix, Backpacker's Pantry, Kahtoola, and Topo Athletic. Many thanks to these companies for their participation and support.
In addition, four brands are running cause-marketing campaigns that benefit The Conservation Alliance – Nuun, Stio, Planetary Designs, and Fox River. Thanks to all of our member companies who are finding fun and creative ways to support The Conservation Alliance in 2023.
This year we have welcomed 14 new members from the outdoor, media, marketing, travel, and brewing industries with representation across 11 states, including our first member in Iowa. Our most recent new members include: Summit Coffee Roasting, Whitson Strategies, Wheatless Wanderlust, Fox River Socks, and Oso Supply Co .
We continue to look to you, friends and members of The Conservation Alliance, to help us bring new members into the fold. If you're connected with a brand who isn't yet a member, know Conor is always looking for introductions. If you haven't already, check out the recruitment video that our friends at Bank of the West helped us create. If you'd like access to the share kit, get in touch and we'll be sure to give you the tools you need to promote it through your channels.
Membership Questions? Please reach out to Conor.
---
As part of The Conservation Alliance's winter grant cycle, we were excited to announce $720,000 in funding for 21 projects, including 17 through our Member Directed program and four from our discretionary grant budget. Projects included some that TCA has been supporting for a number of years, including campaigns to protect the Thompson Divide and the Arctic National Wildlife Refuge from oil and gas threats, as well as new ones like efforts to implement the first ever Outstanding Resource Waters designation in Washington state to protect over 200 river miles. The grants cover 12 U.S. states, plus one project to protect over three million acres of land in the Dawson region of Canada. Five of the organizations funded are BIPOC-led, including a community-led group in New York that is seeking to obtain park designation in an Environmental Justice Community. To see a full list of these grantees and read more about their work check out our Grants Awarded page.
We also want to thank our member companies who participated in selecting many of our recent grantees! This cycle, we had 771 employees from 71 member companies vote for their top projects. REI and Black Diamond had the highest number of votes, with 100 or more employees voting from each company! We were also excited to see some of our newer member companies participate, including Rogue Heart Media and Fisher Creative.
Participating in TCA's Member Directed grant cycles is a unique aspect of membership. We want to invite all member companies to help us kick off our next round of grants by nominating up to two grassroots organizations that are working to secure lasting and quantifiable land and/or water protection and meet the funding criteria listed on our website. All member companies should have received a link to submit their nominations by May 1st. If you did not receive the link or if you have questions, please contact Kim Paymaster.
---
On March 21, 2023, TCA staff Shoren and Sally as well as Board Member Taldi Harrison from REI participated in the White House's Conservation in Action Summit at the Department of the Interior. At the Summit, President Biden made his most comprehensive and boldest speech yet on his conservation action to date and what's to come. He also designated two major new national monuments: Avi Kwa Ame in Nevada, and Castner Range in Texas, the latter of which is a long-standing TCA priority campaign. President Biden was joined by a host of cabinet secretaries and elected officials, including Secretary of the Interior Deb Haaland who gave an impassioned speech about the Tribes' role in Avi Kwa Ame's designation and further efforts towards co-stewardship and co-management of our public lands. The President and his administration also committed to additional near-term actions, including a new rule for how conservation is incorporated in public lands planning; wildlife corridor restorations; and a new ocean climate action plan.
At just over half a million acres, Avi Kwa Ame National Monument in the Nevada desert is President Biden's largest protected area designation to date, conserving a region that is sacred to three Tribes. Castner Range National Monument is more urban in nature – at a little over 7,000 acres, this incredible landscape blooms with desert poppies in spring and will increase equitable access to nature for the nearby El Paso community. TCA was thrilled to celebrate these designations alongside our grantees who worked so hard to make these protections a reality, including Monumental Shift, Nuestra Tierra, and the Frontera Land Alliance, and shared a thank you letter to that effect with the Biden administration in early April.
TCA is also excited to announce our support for a proposal led by 11 Tribes to designate their Grand Canyon homelands as a national monument. The Baaj Nwaavjo I'tah Kukveni Grand Canyon national monument proposal was announced on Tuesday, April 11, and is supported through legislation by Arizona Senator Kristen Sinema and Arizona Representative Raul Grijalva. TCA released a statement of support when the proposal was announced, and has a letter open that we encourage all TCA members to sign on to before May 3 to show your support for this tribally-led effort to protect this incredible landscape.
Also in April, TCA joined our partners at the Outdoor Industry Association and the Outdoor Alliance in a letter to Congress highlighting the key elements outdoor recreationists want to see included in the 2023 Farm Bill.
In the next few months, TCA will be announcing our new priority campaigns for 2023 and 2024. And don't forget to save the date for our September trip to DC to advocate for public lands protections for people and planet: September 18, 2023 – September 20, 2023. Keep an eye out for a sign-up form coming soon!
---
Member Announcements