The Conservation Alliance (TCA) is moving into 2023 with energy and renewed commitment to conserve wild places and outdoor spaces, leveraging our business membership in support of community-led conservation. We reflected on our progress to our justice, equity, diversity and inclusion commitments in 2022 and are using the learnings to shape our priorities for the year ahead. Thanks to a generous matching grant from the Resources Legacy Fund and your dedicated support, we matched our year end campaign, raising over $50,000 to support our national monuments work and other conservation priorities.
2023 is off to a great start. Not only has the Administration announced protections for 9.5 million acres in the last few days but we have some fabulous new staff here at TCA! In 2022 we welcomed our Operations Manager, Kelly Campbell and Kim Paymaster, Grant Program Director; and promoted Shoren Brown to Vice President of Public Affairs and Conor McElyea to Senior Director of Membership and Partnerships. I began as the organization's new Executive Director at the end of October. All of this coupled with two new advocacy staff who will be joining us in February.
We unveiled a new website and updated look and feel that uplifts our members and grantees, shares more action resources, and elevates our mission to protect wild places and outdoor spaces.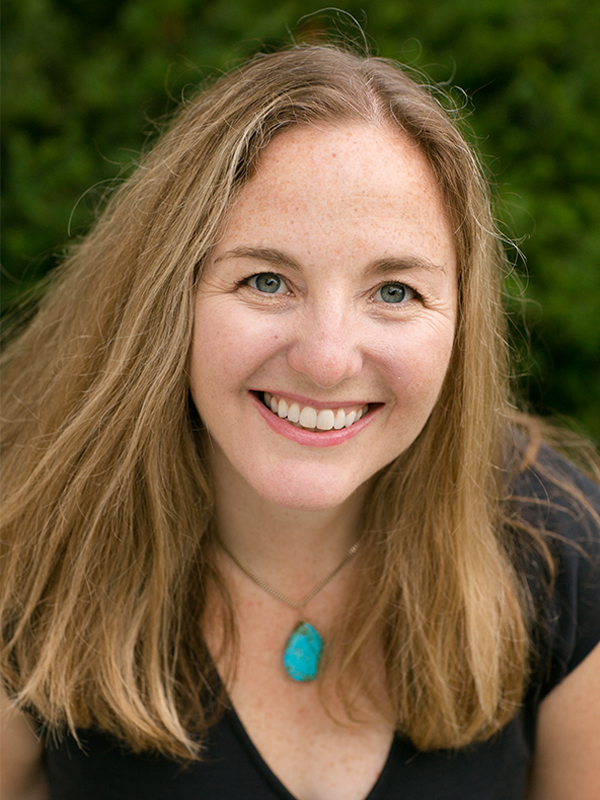 Finally, we are looking forward to our inaugural Summit this May 22-24 to unite, educate and empower our members for conservation priorities that protect North America's land and waters for climate stability, biodiversity, and outdoor recreation.
Learn more about the Summit, what's happening on our Public Lands (formerly Public Lands Insider), and grant program highlights in the rest of this month's e-newsletter.
Onward,
Nicole Rom
Executive Director
---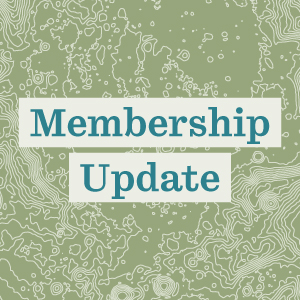 TCA added 25 new members in 2022, with growth that supported both geographic expansion and broadened industry representation. Since the start of 2020, TCA has welcomed 92 new member companies and we now have our sights set on some lofty goals that will make 2023 our biggest year yet.
This year, we are reimagining the way we bring our community together by hosting our inaugural Summit. This gathering will create an opportunity for businesses that are committed to conserving outdoor spaces and wild places to come together and unite under a common agenda. As a benefit of your 2023 TCA membership, members are invited to send one representative free of charge. If you haven't done so already, register here. Registration closes Friday, March 31st.
Throughout the year, TCA will be looking to you, our trusted members, to leverage your platform and explain why you're members of the Alliance with a call to action for others to join. We're confident that, by better deploying our members, we will be able to reach new audiences that will allow us to expand, in turn supporting a larger grant program and increased ability to influence policymakers. Keep an eye out for tools and resources in the coming weeks.
---
TCA celebrated 14 grantee successes during the last year, protecting over 178,000 acres and halting one mine! Camp Hale National Monument, Oregon's Elliot State Forest, Pohue Bay in Hawaii, and Pleasant River Headwaters in Maine are exciting landscape scale conservation victories. Nine small-scale local project successes are providing recreation access and habitat protections in key areas.
Through an intentional shift in strategy, TCA was able to direct 31 percent of its annual grant budget to historically racially excluded groups in 2022. This was primarily achieved through the Confluence Program, which brought on four new multi-year grantees. Funding was awarded to projects that included an intersectional approach to conservation addressing the social and environmental needs of a community. The 2022-24 Confluence Grantees are: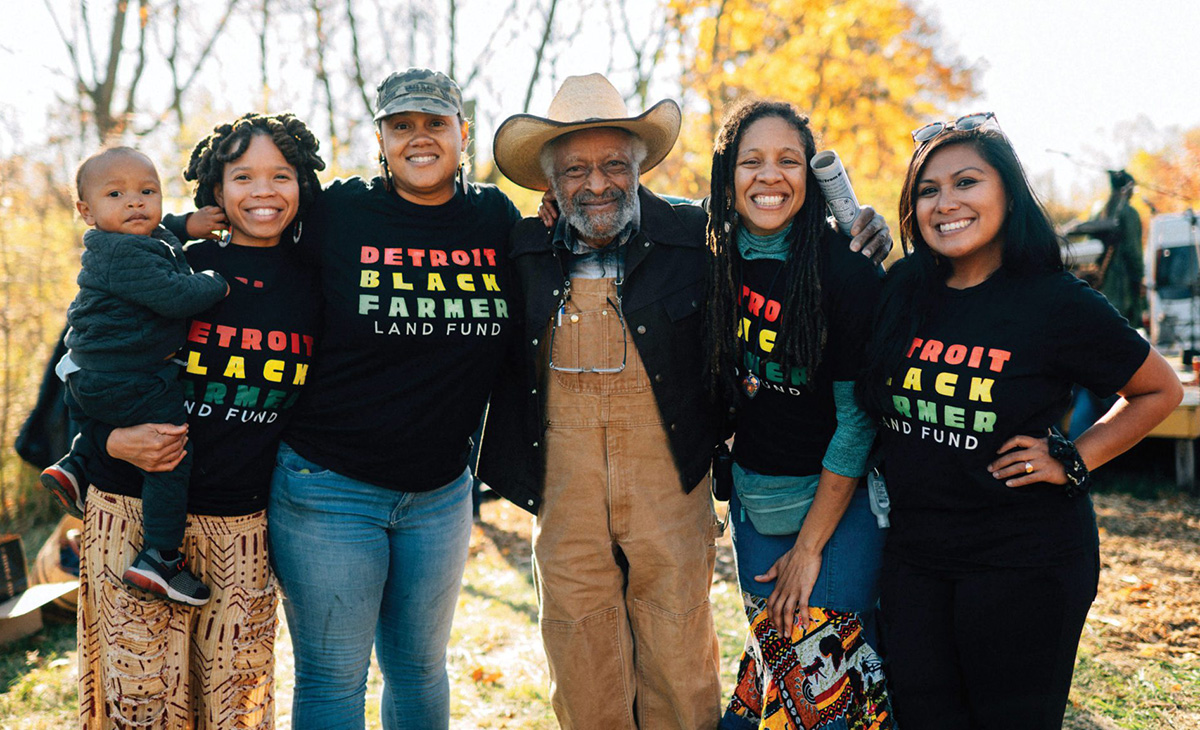 We look forward to building meaningful relationships with each of our Confluence Grantees and sharing more about the impactful work that they are doing. A huge thank you to our group of eight Confluence Advisory Committee members who helped craft the structure for this iteration of the program and select our newest grantees.
In 2022, TCA also awarded nine discretionary grants, ending the year with an award to Hispanics Enjoying Camping, Hunting and the Outdoors (HECHO). By engaging the Hispanic community and elected leaders in Arizona, HECHO is advocating to protect 437,000 acres of the Great Bend of the Gila landscape, which has one of the most significant rock art sites in the Southwest and is of deep historical and cultural significance to Hispanic and Indigenous communities in the area.
TCA's winter grants cycle is already underway, having received applications from a wide-reaching number of grassroots projects across the US and Canada. As a unique aspect of Conservation Alliance membership, employees from each member company will have the opportunity to help select our final awardees beginning next week.
---
There is no question that 2022 was an incredible year for TCA's conservation programs and advocacy work and 2023 is off to an incredible start with 9.5 million acres protected in the last 6 days alone.
Last year, We dug in on priority campaigns in new and exciting ways. Bristol Bay, the Boundary Waters, the Dolores and Castner Range all moved closer to the finish line thanks to our incredible member companies and grantees. We played a key role in getting the Camp Hale National Monument protected late in the year. We took a top tier group of companies and NGO partners to DC to lobby on conservation issues and met with everyone from House Republicans to senior level officials in the White House. Simply put, we delivered on our promise to all of you and elevated business led solutions to conservation across the board. As we look to 2023, we will build on those successes and continue to rapidly transform TCA's approach to conservation. Here is a snapshot of what's to come:
Congress: While we now have a divided Congress (the democrats control the Senate and republicans have the House), the good news is that conservation continues to be one of the few issues in this country that folks from both sides of the aisle can agree on. There is no question that support for public lands continues to be a winning issue in America. The trick is translating that public support into action from our elected officials. And that's what we plan to do. We will be looking at exciting new opportunities in the farm bill, appropriations and other bi-partisan packages to move our priorities forward. Legislation to protect the Dolores River now enjoys bipartisan support in the House and Senate.
The Administration: In the last six days, three historic conservation decisions have been released by the Administration.
First, the U.S. Forest Service reinstated the roadless rule in the Tongass National Forest. This protects the largest intact temperate rainforest in the world – more than 9 million acres – from development and logging.
Second, Secretary of the Interior, Deb Haaland, issued a 20 year mining ban in the Boundary Waters. This moratorium prevents the mineral withdrawal of copper, nickel and other precious metals which had been proposed for the area.
Finally, yesterday, the Environmental Protection Agency issued a final determination under the Clean Water Act for the Bristol Bay watershed. This decision prevents the development of the proposed Pebble Mine.
Despite these huge conservation victories, there is nothing but opportunity on the administrative front this year. We are leaning in with our partners Monumental Shift on Caster Range and lending support on Ave Kwa Ame national monument proposals. We are also starting to work with other key monument campaigns and plan to include 4-5 additional monument proposals in our 2023 priority campaigns.
Last but not least, we are rapidly expanding our public affairs team. Thanks to generous support from our member companies and a number of charitable foundations, we have added a Wyss Public Lands fellow, a Senior Director of Government Affairs and Advocacy and will soon hire a Director of Marketing and Communications. This added capacity will undoubtedly expand our reach, help grow our influence on capitol hill, and allow us to support our member companies in unprecedented ways. More soon on all of this exciting work.
---
Member Announcements